An officer with the Metro Nashville Police in Tennessee has been hospitalized after being shot by a suspect in pursuit. 
Officer Donovan Coble was shot in the ribcage Thursday night while investigating a call from a parking service near the airport in Nashville.
"We are thankful he is going to be OK. The call came in, and he was wounded in the abdomen area," said Chief of Police John Drake. 
Drake said that despite a punctured lung, Coble is well and with his family.
4-YEAR-OLD GIRL CRITICALLY INJURED IN NASHVILLE DELIBERATE CAR ATTACK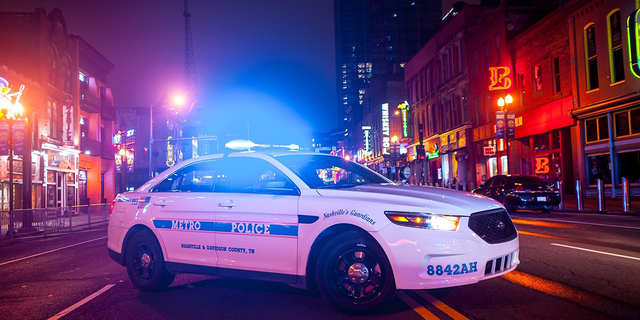 "He had a lung that had to be re-inflated. His wife and mom are with him now. It's an open investigation. We did find a weapon near the scene. We are looking to see if there is more," said Drake.
The chief added, "We take care of our people. He does have kids. They are one-year-old twins, and they are in a safe spot."
TENNESSEE WOMAN FOUND IN CALIFORNIA AFTER VIOLENT CROSS-COUNTRY ROAD TRIP CAUGHT ON CAM
Metro Nashville Police released bodycam footage of the confrontation from Thursday night.
The near-fatal attack happened when Coble witnessed a man apparently attempting to break into vehicles before the suspect hopped a fence to escape. 
Running after the suspect, Coble ordered him to drop the gun. The suspect then fired the shot that wounded the officer.
NASHVILLE JUDGE RULES PARENTS OF VICTIMS CAN WEIGH IN ON RELEASE OF COVENANT SCHOOL SHOOTER'S WRITINGS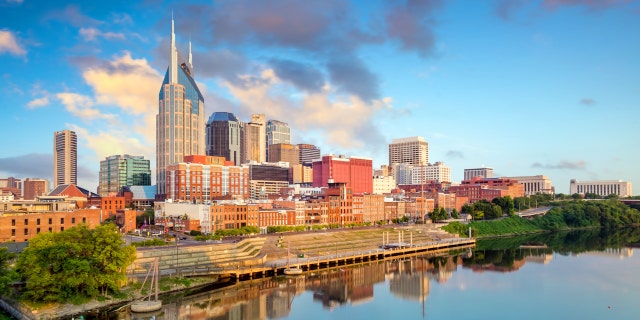 Coble, 33, has served with the Metro Nashville Police for four years.
The Metro Special Weapons and Tactics team quickly searched the area near the shooting and eventually found the suspect hiding in a brush pile.
The suspect began shooting at the SWAT team, which returned fire.
CLICK HERE TO GET THE FOX NEWS APP
The suspect was wounded and brought into custody. No other officers were harmed in the arrest.
Suspect Delama Casimir, 37, died from his gunshot wounds at Vanderbilt University Medical Center on Thursday evening.