A days-long standoff with a shooting suspect ended Sunday evening in Los Angeles County, California, after the suspect was found dead inside the home that he had barricaded himself inside, authorities said.
The situation unfolded around 2 p.m. Friday when deputies responded to reports of an assault with a deadly weapon in the 16900 block of Wing Lane in Valinda. 
Officials said the barricaded suspect immediately began firing at responding deputies and that families living in the surrounding area were evacuated.
Sheriff Robert Luna told reporters on Sunday that the suspect was believed to be using an assault rifle and had "fired dozens of rounds at our deputies" stationed near the home, FOX11 Los Angeles reported.
STANDOFF UNDERWAY IN MISSOURI AFTER SUSPECT SHOOTS 2 OFFICERS, KILLING 1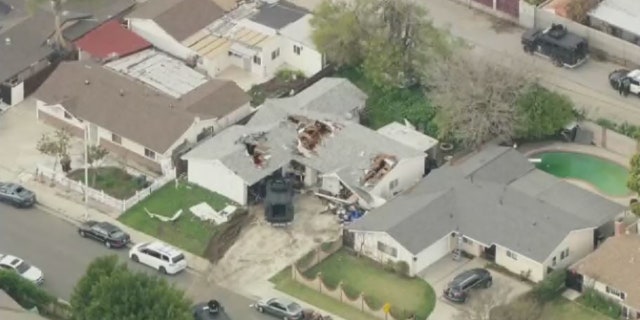 Aerial images from the scene show multiple holes made in the roof of the home. Deputies said the holes were made so that the suspect's location could be pinpointed with cameras. 
Few details about the suspect were released. Luna said he had an "extensive criminal history" and was "no stranger to law enforcement contact."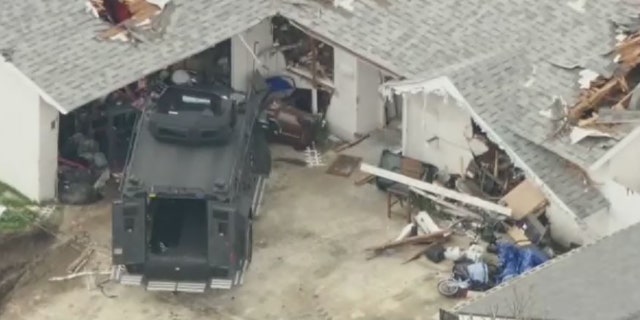 TEXAS POLICE CONFIRM 4 DEAD IN DALLAS APARTMENT BUILDING SHOOTING
The suspect had reportedly been texting negotiators about how he would harm law enforcement on the scene as late as 2 a.m. Sunday.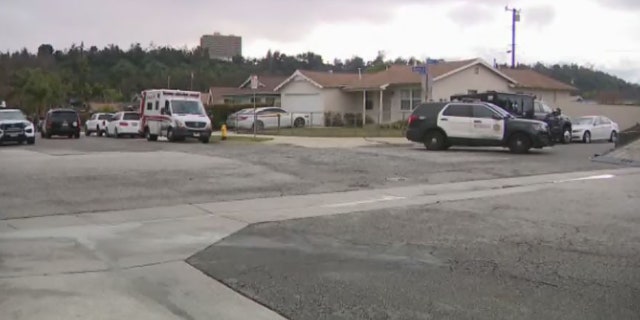 The standoff ended just before 5 p.m. Sunday after officials said the suspect was found dead inside the home with a gunshot wound. 
Los Angeles County Supervisor Hilda Solis tweeted that the suspect had killed himself. 
John Dominico, a commander with the LASD, said that the "extreme threat" from the suspect on the community forced law enforcement to "slow down" their operation.
"We had to make sure that everything was done to perfection and with the utmost safety, and that process it takes time," the commander said, according to the station.