U.S. cities received an underwhelming response from the U.S. Census Bureau after claiming that thousands of people went missing from its 2020 population counts.
Memphis, Tennessee, which tried to increase its 2020 census numbers, had 3 people subtracted from its population counts.
Census numbers can influence how much public funding cities can receive for certain projects such as transportation and health programs.
Some of the largest U.S. cities challenging their 2020 census numbers aren't getting the results they hoped for from the U.S. Census Bureau — an effort by Memphis to increase its official population resulted in three people being subtracted from its count during an initial appeal.
Some successes have come from challenges to totals of "group quarters" — dorms, jails and nursing homes. They were among the most difficult to count as campuses closed and prisons and nursing homes were locked down at the start of the COVID-19 pandemic. The Census Bureau created a separate program to handle these challenges.
The Census Bureau has received more than 100 submissions in total for its two challenge programs from cities, towns and villages of all sizes across the U.S.
CENSUS BUREAU SUGGESTS 'SIGNIFICANT' NUMBER OF NONCITIZENS MISSED IN 2020 TALLY
The challenges won't affect how many congressional seats each state got during the apportionment process, or the more detailed numbers used for redrawing political boundaries. But new numbers could shape how the federal government distributes $1.5 trillion for transportation, health programs and other funding, which is most pertinent for cities.
State, tribal and local governments have until the end of June to file challenges, and any changes will be reflected in future population estimates that are calculated each year between censuses.
Here's where the challenges stand for Austin, Boston, Detroit, Memphis, Milwaukee and Phoenix.
Austin
Austin, determined to be the 11th most populous U.S. city with 964,000 residents, claimed that 7,329 housing units were missed. With an average Austin household size of almost 2.4 people in 2020, that could mean more than 17,500 residents overlooked.
The Census Bureau, however, added only a single housing unit, and provided little information on its methodology, officials in Texas' capital said.
"This outcome is incredibly disappointing and disheartening," Mayor Kirk Watson said in a letter to the bureau.
City officials plan to meet with Census Bureau officials in the near future to get a more detailed explanation of how bureau officials reached their decision.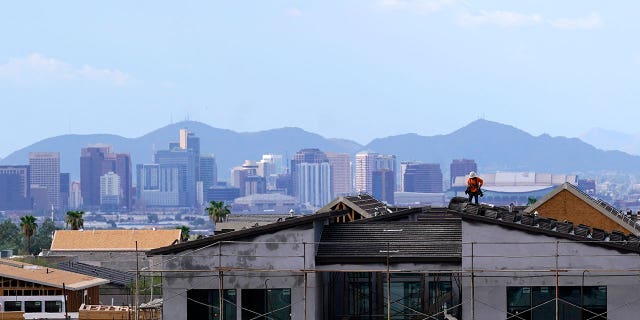 Boston
Officials in Boston, a hub of higher education, believed the 2020 census missed more than 6,000 students living in university housing and 419 inmates at local jails. The Census Bureau approved the submission from Boston, which had 675,647 residents in the 2020 census, of which the city claimed 41,776 were students living in student housing.
"It's no surprise that many of these special populations were miscounted due to the untimely and completely unanticipated emergence of a global pandemic that just happened to perfectly coincide with the 2020 count," said Susan Strate, senior program manager at the UMass Donahue Institute, which assisted Boston in its challenge.
Detroit
Detroit filed two challenges. One said the count shortchanged Michigan's largest city by 8% of its occupied homes, overlooking tens of thousands of residents. The 2020 census found 639,111 Detroit residents, down from its 2019 population estimate of 670,052.
Detroit succeeded only with its group quarters challenge, adding 1,478 more people in 61 group quarters, said Corey McIsaac, the city's deputy director of media relations.
Detroit plans to challenge its annual population estimates through a separate program.
US CENSUS UNDERCOUNTED BLACKS, HISPANICS IN 2020
Memphis
Memphis launched two challenges, saying the census missed 15,895 residents, and that Memphis grew since 2010, for the first time in 50 years. The 2020 census, however, found 633,104 residents, a drop of 13,785 residents from 2010.
Memphis was unsuccessful in its appeal of its housing count in which the city said more than 10,700 people were missed. The Census Bureau actually subtracted a housing unit and three residents, a result Memphis is disputing. The other challenge deals with misapplied geographic boundaries impacting more than 5,100 people, and is still pending.
"The Census count was wrong," Allison Fouche, Memphis' chief communications officer, said in an email. "The gains we have seen in investments in Memphis, especially in the core city, over the last few years tell a different story."
CLICK HERE FOR THE FOX NEWS APP
Milwaukee
Wisconsin's largest city succeeded with its claim that more than 800 jail inmates were missed, part of a challenge organized with other Wisconsin municipalities.
Milwaukee's other appeal is still pending, claiming 16,500 residents were overlooked in houses and apartments, primarily in communities of color. The 2020 census put Milwaukee at 577,222 residents, down about 3% from 2010.
Phoenix
Phoenix awaits a response to its challenge of its group quarters count, claiming 3,500 people in 192 facilities were missed, according to a letter from Mayor Kate Gallego obtained through a public records request.
The city said two jails were overlooked, along with drug and alcohol treatment centers, a group home for people with diabetes and Alzheimer's disease and a residential facility for juveniles needing mental health treatment.
The census determined that Phoenix was the fastest-growing big city in the U.S. between 2010 and 2020, increasing by 11.2% to 1.6 million residents and making it the fifth most populous U.S. city.