A convicted child rapist, whose crimes were recently highlighted in an extensive state report on sex abuse and coverups within the Archdiocese of Baltimore, died last week in prison, according to Maryland's corrections agency.
John Merzbacher, 81, was serving four life sentences after his 1995 rape conviction for committing sexual abuse while he was a teacher at a Catholic middle school in Baltimore in the 1970s. He died Friday of natural causes in the infirmary at Eastern Correctional Institution in Westover, Maryland, state corrections officials said.
Merzbacher's crimes have received renewed attention in recent weeks with the release of a report by the Maryland Attorney General's Office, which spent years investigating child sexual abuse in the archdiocese. It found more than 150 priests and others associated with the Baltimore archdiocese sexually abused over 600 children for decades, often with impunity.
MORE THAN 150 CATHOLIC PRIESTS IN MARYLAND SEXUALLY ABUSED 600 CHILDREN, NEW REPORT FOUND
The report, which paints a damning picture of the nation's oldest Catholic diocese, holds up Merzbacher as "the most obvious example of systemic abuse" committed by non-clerical members of the archdiocese, including deacons and Catholic school teachers. Prior investigations had focused mainly on abusive priests.
During his time as a teacher at Catholic Community Middle School in south Baltimore, Merzbacher terrorized students while school leadership looked the other way, according to the report. He raped and molested dozens of male and female students, including at gunpoint, once discharged a gun at school, and repeatedly threatened to kill the children or their families if they told anyone what he was doing, the report said.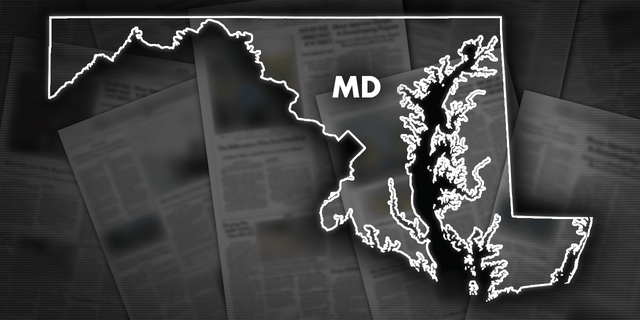 Investigators interviewed Merzbacher in prison as part of their probe, and he denied doing anything wrong, according to the report, which raises significant questions about who in the archdiocese knew about Merzbacher's abuse and failed to hold him accountable. He left the school in 1979.
When he was convicted in 1995 of raping one student, prosecutors had evidence Merzbacher had also abused 13 others, but they declined to bring charges in those cases because he was already serving life in prison, the report said.
CLICK HERE FOR THE FOX NEWS APP
"Now, as always, is an important time to keep those victim-survivors who Merzbacher harmed so deeply in our prayers," the Archdiocese of Baltimore said in a statement Monday. "The Archdiocese prays for their strength and for their continued healing."
Days after the attorney general's report was released last month, Maryland Gov. Wes Moore signed legislation to end the state's statute of limitations for child sex abuse lawsuits, effective Oct. 1. The law change has already brought several victims forward with threats of civil litigation.