Drone footage has emerged capturing the aftermath of a deadly tornado that ripped through a Texas Gulf Coast town near the U.S.-Mexico border. 
The EF-1 twister that struck Laguna Heights early Saturday, located on the mainland across from South Padre Island, left one dead and 10 injured, officials said. 
Video taken by the Brownsville Fire Department shows the damage that was inflicted upon as many as 60 homes, with some missing roofs and others reduced to piles of rubble. 
Roberto Flores, 42, died after being "basically crushed as a result of the damage to his mobile home," according to Eddie Treviño Jr., a judge in Cameron County. 
TEXAS TORNADO KILLS 1, HOSPITALIZES 10 WHILE DAMAGING HOMES AND KNOCKING OUT POWER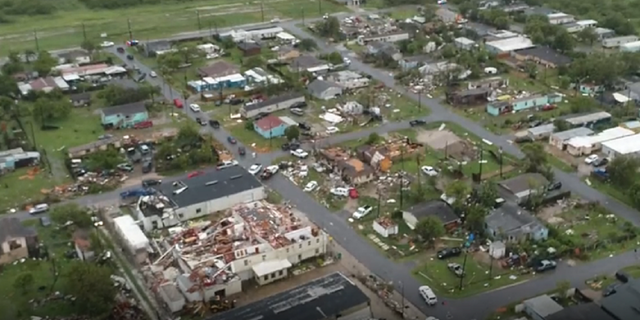 The National Weather Service's office in Brownsville tweeted that the tornado had wind speeds of around 86–105 miles per hour.  
It struck Laguna Heights early Saturday morning between 4:01 a.m. and 4:06 a.m. local time.  
Cameron County Emergency Management Coordinator Tom Hushen told the Associated Press that at least 10 people were hospitalized with two in critical condition. There were also several minor injuries. 
There was no advance warning. Instead, the first warning of a tornado "went out at the same time it was touching ground," said Barry Goldsmith, a warning coordination meteorologist for the National Weather Service in Brownsville. 
TORNADOES TEAR THROUGH PLAINS STATES, DAMAGING BUILDINGS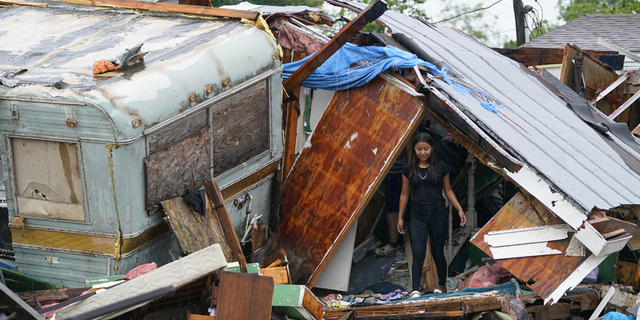 Laguna Heights is about 20 miles northeast of the U.S.-Mexico border at Brownsville and is not prone to having tornados, although this spring has been active, weather service meteorologist Angelica Soria told the AP. The area is also gearing up for the start of hurricane season. 
A nighttime curfew for locals under the age of 17 was imposed by Trevino to "mitigate the effects of this public health and safety emergency" and is expected to remain in effect Monday. 
Those who do not live in Laguna Heights also are forbidden from entering its residential areas under the order. 
The Port Isabel Event & Cultural Center is open for shelter and the Salvation Army, Red Cross and Cameron County Emergency Management are on hand to assist people who need it.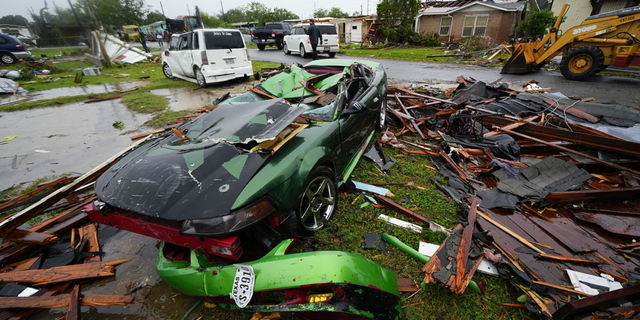 CLICK HERE TO GET THE FOX NEWS APP 
"We NEED a tornado siren here in LV," one user wrote on the Laguna Vista page.  
The storm that produced the Laguna Heights tornado followed severe weather and dozens of tornadoes seen in Oklahoma, Kansas, Nebraska and Colorado that caused damage but no reported deaths. 
Fox News' Julia Musto and The Associated Press contributed to this report.