Police in Oklahoma are asking for the public's help finding a suspect they say has been tying dogs to bricks and drowning them in a park lake.
"Absolutely infuriating," the Oklahoma City Police Department posted on Facebook on Wednesday. "Someone has been drowning dogs at Edwards Park in east Oklahoma City and we are working with OKC Animal Welfare on this investigation."
In a video accompanying the post, Major Sergeant Jennifer Wardlow explained that a total of four drowned dogs have been discovered after the first dog was found on Jan. 19.
"What they tell us is that these dogs have been tied up either to cinder blocks or a brick, something heavy to weigh the dogs down obviously so they can throw them in there and die," Wardlow said.
FLORIDA SHERIFF TO SUSPECTED PUPPY ABUSER: 'YOU WERE MAN ENOUGH' TO DO IT, 'BE MAN ENOUGH TO COME SEE ME'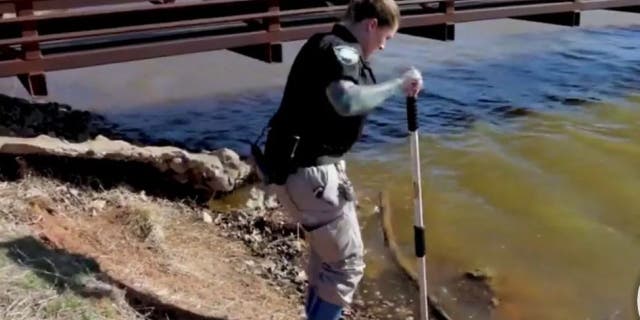 Investigators have not been able to come across any leads on the case so far, Wardlow said.
Police are hoping that someone in the area knows something or saw something suspicious and will contact Oklahoma Crime Stoppers at (405) 235-7300.
CONNECTICUT WOMAN SAYS HER DOGS WERE SHOT, BEHEADED, SKINNED BY HUNTER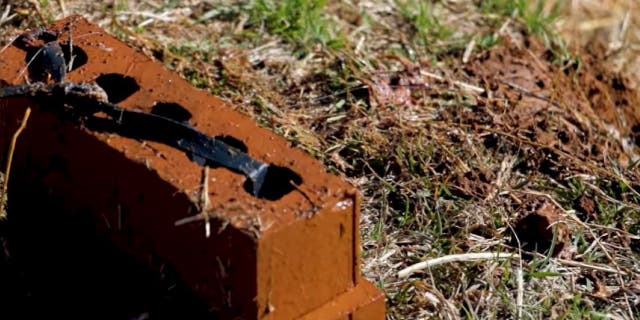 "It is pretty sad and disheartening to hear," Brian Ragland, who often fishes at the lake, told Fox 25 Oklahoma, adding that Edwards Park is known to attract a "rough crowd."
"I own five dogs and I cannot image doing that to my dogs. Some people are just heartless it [sic]cruel."
CLICK HERE TO GET THE FOX NEWS APP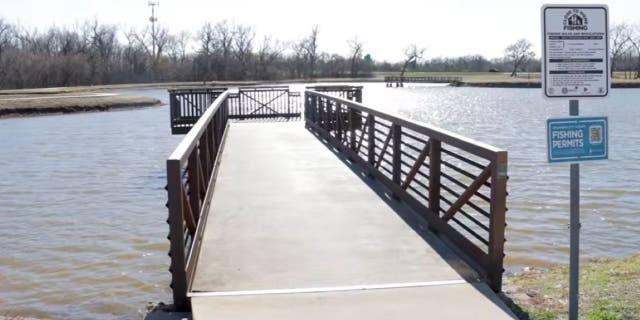 Oklahoma City Aniimal Welfare did not immediately respond to a request for comment from Fox News Digital.