Four state troopers were injured in Maine after being struck by a car on the side of the road while investigating a "family dispute," the state's Department of Public Safety says. 
The incident happened late Sunday night in Hollis, a town outside of Portland, and the 24-year-old driver allegedly involved is now facing charges. 
Troopers Jake Mowry, David Lemieux, Dakota Stewart and recruit Shane St. Pierre "responded to a family dispute/complaint at the intersection of Hollis Road (Rte 202) and Star Lane in the town of Hollis" at approximately 10 p.m., the Maine Department of Public Safety said in a statement. 
Authorities say the four law enforcement officers were conducting interviews in the breakdown area/driveway of a residence, when at around 11:12 p.m., a vehicle traveling eastbound drove into the area and "struck all four Troopers." 
STUDENT PILOT, FLIGHT INSTRUCTOR IDENTIFIED AS MAINE PLANE CRASH VICTIMS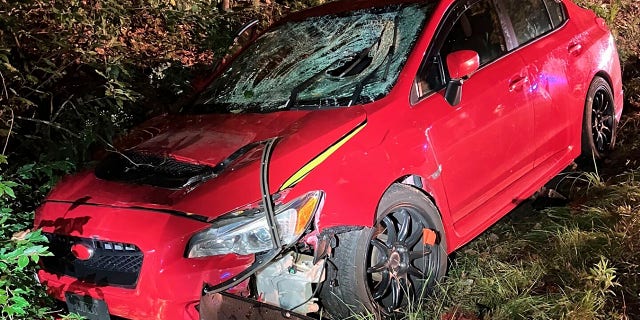 "The vehicle was operated by a 24-year-old male from Westbrook. He also had a passenger in the vehicle," the Maine Department of Public Safety said. "It is unknown at this time why the vehicle drove into the breakdown lane." 
The driver – identified Monday by the York County Sheriff's Office as Tyler Croston – was taken to a hospital in Portland with minor injuries. 
He was later charged with aggravated operating under the influence, aggravated driving to endanger and reckless conduct with a dangerous weapon. 
The 27-year-old female passenger in Croston's Subaru WRX was treated and released at the scene of the crash, according to the York County Sheriff's Office. 
"Croston also had two sets of bail conditions and has been charged with violating those conditions of release," the sheriff's office said. 
MAINE MAN, 86, CONVICTED OF ASSUMING DEAD BROTHER'S IDENTITY FOR MORE THAN HALF A CENTURY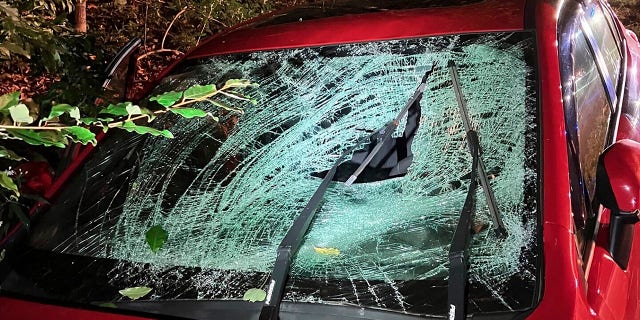 "The Troopers were also transported to Maine Medical Center (MMC). Trooper Stewart was treated and released from the hospital with several broken bones in his right foot," the Maine Department of Public Safety said. "Troopers Lemieux, Mowry and Trooper Recruit St. Pierre remain at MMC and are being treated for their serious but non-life-threatening injuries." 
Images released by authorities show the damaged car that allegedly struck the troopers. 
The car has a shattered windshield and appears to have suffered damage on its driver's side front bumper.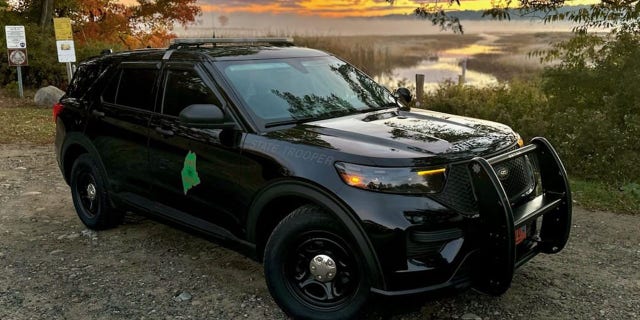 CLICK HERE TO GET THE FOX NEWS APP 
Croston is set to make his first court appearance on Wednesday and is currently being held without bail.