The South Carolina husband whose bride was killed by an alleged drunken driver on their wedding night spoke out publicly for the first time Saturday on the same beach where they exchanged their vows. 
Aric Hutchinson, 36, who was seriously injured in the crash, sat in a wheelchair at the Folly Beach shoreline with about 100 friends, family and community members for a vigil honoring 34-year-old Samantha Miller.
"She would've loved it," Hutchinson told Live5 WCSC of the memorial. "This is Sam. I mean, she's a beach girl, through and through. We do walk here almost every morning, and this is her send-off for sure. She's up there smiling for sure."
Dozens of attendees paddled out and tossed red, yellow and white carnations with notes bearing Miller's name into the ocean.
MOTHER OF SOUTH CAROLINA BRIDE KILLED IN WEDDING CRASH LASHES OUT AT ACCUSED DRUNKEN DRIVER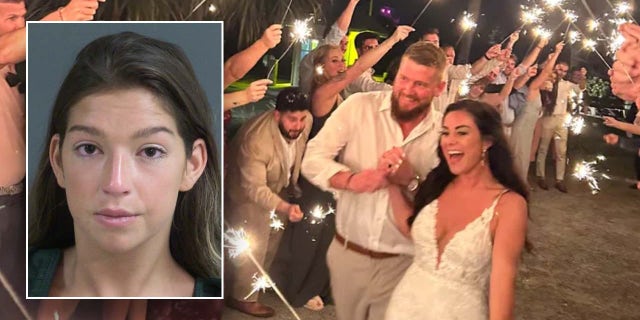 Miller was killed instantly April 28 after Jamie Komoroski, 25, rear-ended the couple's golf cart minutes after they left their reception. She was still wearing her wedding dress.
Police say that Komoroski had a blood alcohol level three times the legal limit. 
Hutchinson suffered bleeding to his brain, broken bones and facial fractures. Two family members who were also in the golf cart survived.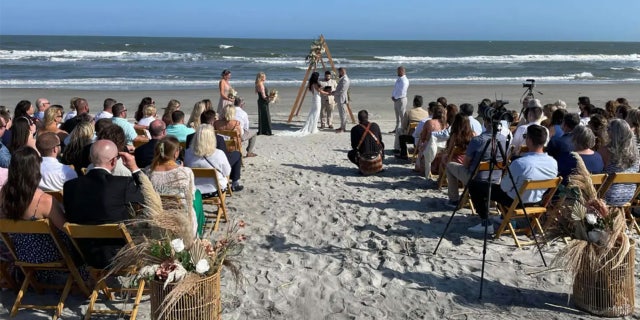 "I'm feeling pretty good," Hutchinson told the local station. "My body's getting back to where I can manage, I guess. It's just as good as I can feel with the situation, but obviously, today and the outpouring of people was just amazing. I know Sam would love it."
A "Sam and Aric" GoFundMe page has raised more than $720,000 as of Monday afternoon. 
SOUTH CAROLINA GROOM PLANNING BRIDE'S FUNERAL AFTER TRAGIC WEDDING DAY CRASH
"There are sincere, genuine, good-hearted people that are just reaching out that felt a reason to, or somehow they were touched by Sam," he said. "It just means the world that she left that impact."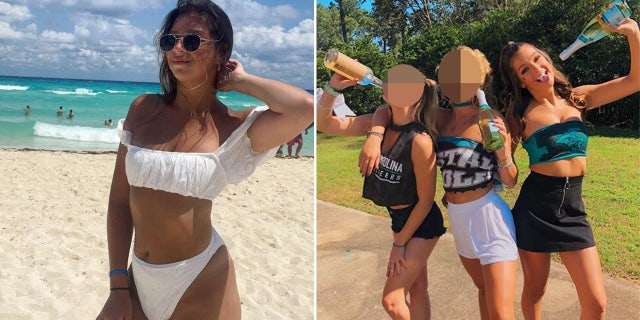 Komoroski, who was driving 65 mph on a dimly lit road with a posted speed limit of 25 mph, is being held without bond. 
The Coastal Carolina University graduate is charged with three counts of felony DUI resulting in great bodily injury or death and one count of reckless homicide, court records show.
Miller's devastated mother told Fox News Digital in an interview last week that this "wasn't an accident."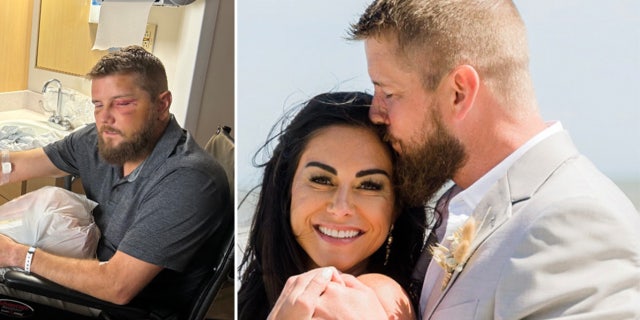 CLICK HERE TO GET THE FOX NEWS APP
"This person chose to drink, get behind the wheel, and plow down my daughter," Lisa Miller, an addiction specialist, said. "This is a conscious choice that a young lady made."