Lori Vallow, the so-called "Doomsday mom" convicted Friday in the murders of her two children, can be seen grinning in a new mugshot released Monday morning.
An Idaho jury on Friday found Vallow guilty on two counts of first-degree murder for killing 7-year-old J.J. Vallow and 17-year-old Tylee Ryan around September 2019, and three counts of conspiracy to murder J.J., Tylee and her husband Chad Daybell's first wife, Tammy Daybell. She was also found guilty of grand theft for stealing her children's Social Security benefits after their murders.
Daybell is facing trial for the same charges. The couple was initially expected to stand trial together, but Vallow did not waive her right to a speedy trial while Daybell did, and Daybell's lawyers petitioned to have his case severed from his wife's.
In previous photos and mugshots, Vallow — who participated in beauty pageants years ago — can be seen smiling at photographers and sporting done-up hairstyles and makeup. 
LORI VALLOW VERDICT: 'CULT MOM' FOUND GUILTY IN MURDERS OF HER 2 CHILDREN, HUSBAND'S FIRST WIFE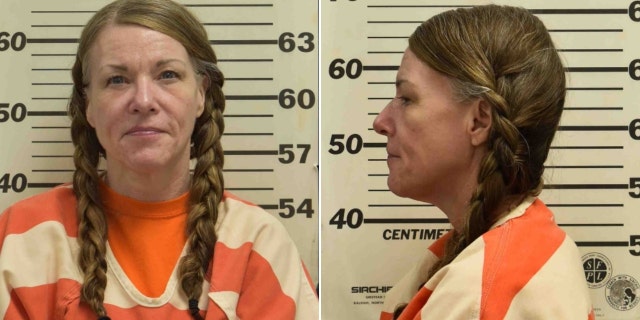 Kay Woodcock, the grandmother of murder victim J.J. Vallow and sister of Vallow's ex-husband Charles Vallow, previously told Fox News Digital that she did not "recognize" Lori Vallow in photos of the now-convicted murderer before her trial began.
LORI VALLOW, CHAD DAYBELL 'DOOMSDAY' MURDERS: A TIMELINE OF EVENT 
Charles and Lori adopted J.J. from Woodcock's son when he was 1 year old.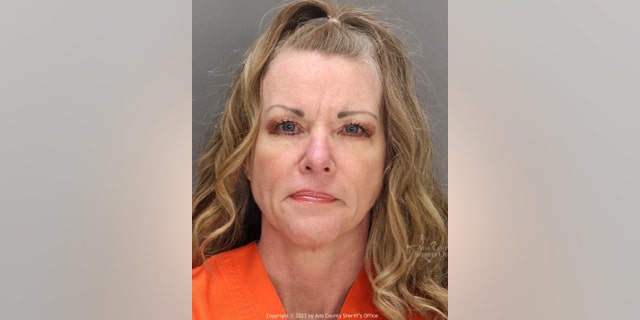 "I don't know who she is. I don't recognize her.… The face is the one I used to think I knew, but I guess I just didn't know her," Woodcock said in January. "I think Charles loved her so much, and you know the saying 'love is blind.' Well, obviously, he was very blind to a lot of things, and so much so that it killed him."
LORI VALLOW CASE: J.J. VALLOW'S GRANDMOTHER DOESN'T 'RECOGNIZE' SO-CALLED 'CULT MOM' SMILING OUTSIDE COURT
Vallow and Daybell met in 2018 at the Preparing a People conference, where they bonded over their apocalyptic religious beliefs and shared the idea that they had been married in a past life, FOX 10 reporter Justin Lum tweeted from inside the Ada County, Idaho, courtroom last month.
They referred to each other as Biblical figures named James and Elena and discussed their beliefs that people can have light or dark spirits — some so dark that they could be considered zombies, prosecutors said, according to Lum.
LORI VALLOW TRIAL: HEAR 'CULT MOM' AND HER SISTER SPEAK AFTER VALLOW'S CHILDREN FOUND DEAD
Meanwhile, Vallow's defense team attempted to push blame on Daybell in their closing statements, saying Vallow "spent her whole life protecting her children."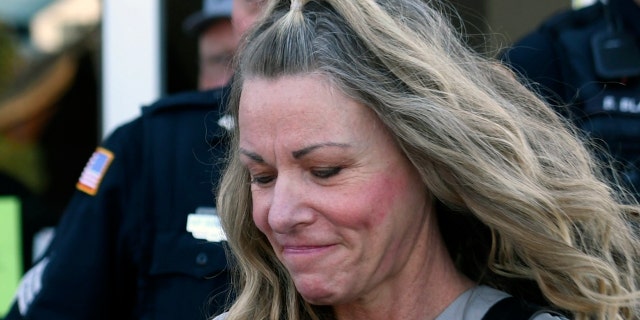 While J.J. and Tylee were missing in 2019, and directly after Tammy's death, Vallow and Daybell married in Hawaii. Prosecutors argued during Vallow's trial that she would have done anything to get Tammy out of the picture and have Daybell "all to herself."
HAWAII POLICE SERVE SUBPOENA TO BIKINI-CLAD LORI VALLOW RELAXING POOLSIDE: VIDEO
Months later, in June 2020, Idaho authorities located J.J. and Tylee's remains buried on Daybell's rural Rexburg property.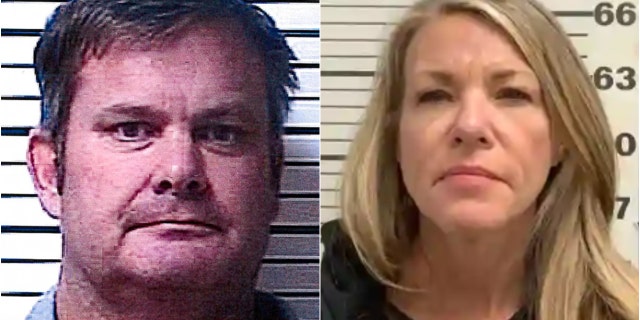 The Ada County coroner testified last month that J.J. died of asphyxiation by a plastic bag, and Tylee died of homicide by unknown means due to the fact that her remains were dismembered and badly burned before they were buried. 
CLICK HERE TO GET THE FOX NEWS APP
"Tylee, J.J. and Tammy can't tell us what happened. But their bodies do," Wood said in his closing arguments.
Vallow collected J.J.'s and Tylee's Social Security benefits — allegedly with help from Daybell — between Oct. 1, 2019, and Jan. 22, 2020, after their murders