Los Angeles County officials approved a series of motions to strengthen gun restrictions Tuesday following a series of mass shootings throughout California. 
The Board of Supervisors unanimously endorsed a new ordinance they say will strengthen gun regulations by restricting gun sales and possession in unincorporated areas of the county. 
"We know that blame for the gun violence epidemic lies with the failure of congressional leaders to pass even the most basic federal gun laws," board Chair Janice Hahn, who wrote the motions along with Supervisors Hilda Solis and Lindsey Horvath, said in a statement following the vote. "Because they have not acted, we have found actions we can take at the county level to protect lives."
LOS ANGELES SWAT OFFICER SUSPENDED FOR SAYING 'HAPPY HUNTING' BEFORE FATALLY SHOOTING AN ARMED SUSPECT
One motion prohibits the sale of .50 caliber guns and ammunition and the possession of firearms on county property, with some exceptions. 
Another called for the development of an ordinance that would create a 1,000-foot buffer zone between gun stores and "child-sensitive areas" such as schools, Fox Los Angeles. It also requested the drafting of an ordinance that would require all privately-owned firearms locked away, and one that would mandate liability insurance for gun owners. 
The board also voted to explore the feasibility of developing a county gun database.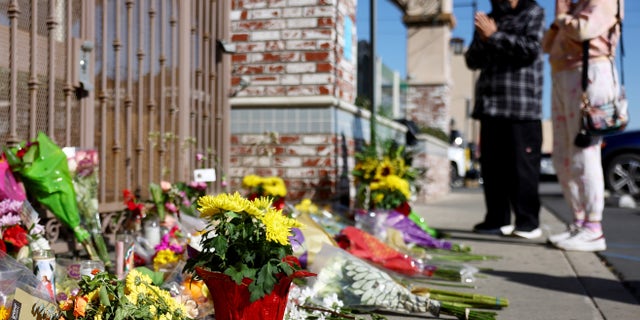 The lawmakers also supported a bid by Sen. Dianne Feinstein, D-California, to create a 10-year national assault rifle ban and to ban the sale of those firearms and high-capacity magazines to anyone under 21. 
"Ms. Feinstein has been in the Senate for a long time," said Sam Paredes, executive director of the California Gunowners' Association. "She keeps resubmitting the same measure every session. I don't think it will pass the Senate. It certainly won't make it through the House."
Solis, who represents Monterey Park, said she intends to do "whatever is possible" to protect county residents following the mass shooting in that city that killed 11 people and wounded several more in January. 
Days after the Monterey Park killings, a gunman killed seven people in different locations in Half Moon Bay in Northern California.  
CLICK HERE TO GET THE FOX NEWS APP
"Gun-related violence will continue to cause mass damage, trauma, and harm if we do not take the necessary steps at all levels of government," she said. 
California Gov. Gavin Newsom has also endorsed tighter gun regulations in recent weeks. Last week, he publicly got behind proposed legislation that would ban people from carrying guns into churches, public libraries, zoos, amusement parks, playgrounds, banks and other privately-owned businesses that are open to the public.