A Florida police officer and her pregnant romantic rival were charged with battery for beating up a man they were both dating, records show.
Miami-Dade Police Officer Anna Elicia Perez, 34, and Mila Zuloaga, 35, who is seven months pregnant, found out they were both in a relationship with the same man, according to an arrest affidavit obtained by Fox News Digital.
The furious pair showed up at Miller's Ale House in Palmetto Bay, about 15 miles south of Miami, May 26 at 12:43 a.m. to confront their two-timing beau in the crowded sports bar.
FLORIDA MIDDLE SCHOOL TEACHER FOUND MURDERED AT HOME NEAR HER WAILING INFANT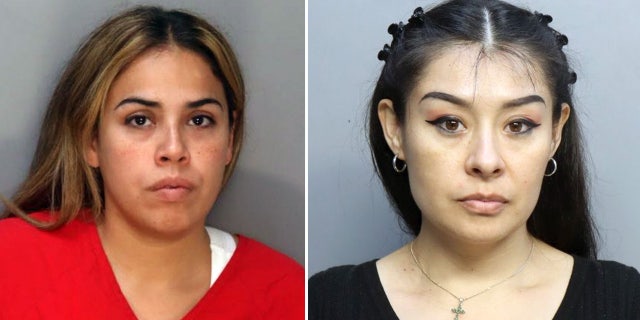 "The defendant and co-defendant were involved in a verbal dispute with the victim regarding infidelity," the complaint alleges. 
The altercation quickly escalated into a public smackdown. "[They] struck the victim on the face and upper body with their hands multiple times," the police report says. "The victim sustained redness to the face and a small bruise to the lower lip."
FLORIDA TEACHER'S CAUSE OF DEATH REVEALED IN MURDER-SUICIDE
The women were arrested on one count each of battery, according to police. Perez was processed and transported to the Turner Guilford Knight Correctional Center, while Zuloaga was taken to the Miami-Dade Police Department's Special Victim's Bureau, records show.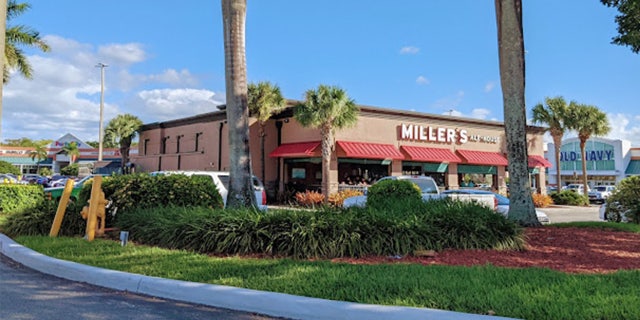 Zuloaga lives with the victim and is pregnant with his child, while Perez thought she was in a monogamous relationship with the man, whose name was not released. It was not immediately clear how the women learned of each other.
Perez is suspended with pay pending the outcome of an investigation, a spokesperson for the Miami-Dade Police Department told Fox News Digital. Miami-Dade Police Director Freddy Ramirez issued a statement after the incident.
CLICK HERE TO GET THE FOX NEWS APP
"I am disappointed by this officer's actions. We are held to a higher standard of conduct on and off duty," he said on Monday. "Although this officer was off duty, her behavior was unacceptable, and it goes against the core values of our department. We will work closely with the State Attorney's Office and ensure a thorough and transparent investigation."
An attorney for Perez did not immediately return a request for comment. A lawyer for Zuloaga could not immediately be identified.