BIRMINGHAM, Ala. – The former federal prosecutor who charged Joran van der Sloot says he's "surprised" by the extradition of the prime suspect in Natalee Holloway's disappearance, but voiced skepticism.
Van der Sloot is facing charges related to Natalee Holloway's 2005 disappearance during a Mountain Brook High School senior trip in Aruba, where he lived at the time. She was staying in a Holiday Inn resort in Noord, Aruba.
In 2010, van der Sloot killed 21-year-old Stephany Flores in Lima, Peru. He's currently facing a 28-year prison sentence but was handed additional time because of a drug smuggling scandal in prison.
Officials in Peru announced on May 10 that van der Sloot would be temporarily extradited to the United States to face extortion charges in an alleged plot to take money away from the Holloway's in exchange for the location of missing Natalee Holloway.
NATALEE HOLLOWAY CASE: ARUBAN GUIDE HIRED BY BETH HOLLOWAY SAYS ISLAND TOOK ECONOMIC HIT AFTER DISAPPEARANCE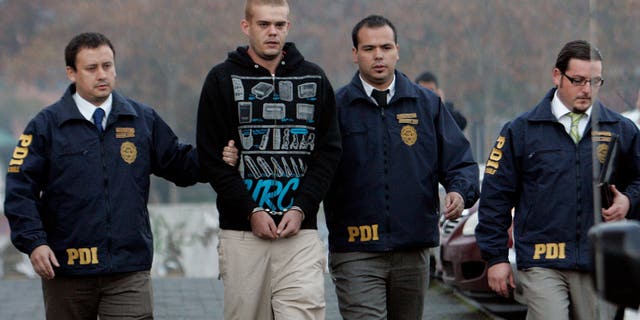 Federal prosecutors charged van der Sloot with extortion and wire fraud after he attempted to sell information to Beth Holloway regarding the whereabouts of Natalee Holloway's body. He allegedly asked for a total of $250,000 — $25,000 upfront for the information, with the rest of the money to be paid out when Natalee Holloway's remains were positively identified in Aruba, where she went missing.
Prosecutors allege that van der Sloot lied to Beth Holloway's lawyer, John Q. Kelly, about where Natalee Holloway's remains were located.
Assistant U.S. Attorney Michael Whisonant, who prosecuted van der Sloot, told Fox News Digital his reaction upon hearing the prime suspect in Natalee Holloway's disappearance would be extradited. 
"Well, I was surprised," Whisonant said. "We have tried to get van der Sloot extradited back years ago and we weren't able to. I was very surprised that the folks in Peru agreed to extradite him back."
NATALEE HOLLOWAY SUSPECT JORAN VAN DER SLOOT GETTING DIVORCED AFTER PRISON DRUG SMUGGLING SCANDAL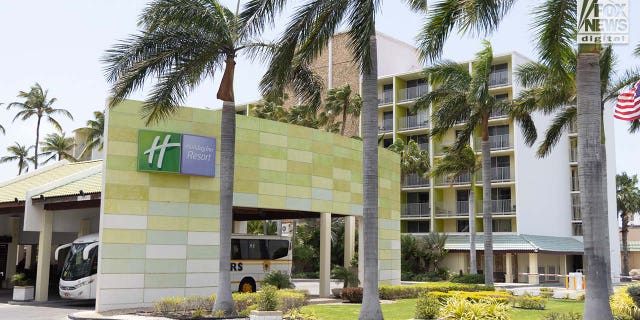 Whisonant, however, voiced skepticism about the extradition, saying "Quite honestly, I'll believe it when I see him back in the United States."
Elaborating on difficulties extraditing van der Sloot early on, Whisonant said that as far as he knew, "Peruvian authorities would not allow him to come back until he finished his sentence there."
NATALEE HOLLOWAY CASE: EXTRADITION OF 'MURDEROUS' JORAN VAN DER SLOOT COULD STALL FOR MONTHS
As for what changed the minds of Peruvian officials, Whisonant said "I couldn't even speculate."
Whisonant added that he feels "very confident" in the case against van der Sloot.
"Well, I hope that this case will bring some measure of justice for Beth Holloway between now the mother of the victim in this case. I think it was a terrible thing that this individual, Van Der Sloot, would prey on the mother of a presumably deceased lady who was just trying to find her daughter. And I think that was a terrible thing to do," Whisonant said.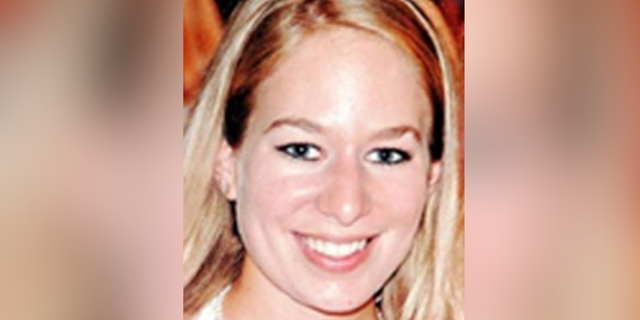 Beth Holloway's spokesperson George Patriot Seymore said that the extradition of van der Sloot should happen within a week, but the chief of Interpol in Lima, Peru, said that the process could take months.
JORAN VAN DER SLOOT CASE: FMR ASSISTANT US ATTY SAYS NEW CHARGES ARE 'UNLIKELY' FOR NATALEE HOLLOWAY SUSPECT
Interpol chief in Lima, Peru, Col. López Aeda, told Fox News Digital earlier that the extradition's timing depends on several factors, including a commitment from the U.S. to return van der Sloot after the court process and whether a habeas corpus petition is filed by van der Sloot's lawyer.
Natalee Holloway's mother, Beth, said in an earlier statement that justice the extradition gives a chance for justice to finally be served.
CLICK HERE TO GET THE FOX NEWS APP
"I was blessed to have had Natalee in my life for 18 years, and as of this month, I have been without her for exactly 18 years. She would be 36 years old now," Beth Holloway said. "It has been a very long and painful journey, but the persistence of many is going to pay off. Together, we are finally getting justice for Natalee."
Reuters and Fox News' Michael Ruiz and Louis Casiano contributed to this report.