A New York man, who is now facing weapons charges after allegedly gunning down a man who tried to rob him, had previously warned a city newspaper that rising crime was destroying his neighborhood.
Charles Foehner, 65, was arrested Thursday after police searched his Kew Gardens home and found dozens of weapons, but he has not been charged with murder or manslaughter, court records show. His arraignment Thursday was postponed, and he was due back in court Friday morning.
Foehner was walking on 82nd Avenue in Queens early Wednesday when a 32-year-old repeat offender, Cody Gonzalez, approached him with an object in his hand and demanded cash and cigarettes, according to police.
Instead of turning over his personal property, he allegedly shot the would-be mugger in an exchange partially captured on surveillance video, which shows the older man backing away.
SENIOR CITIZEN ARRESTED AFTER FATALLY SHOOTING SUSPECTED ARMED ROBBER IN NYC: POLICE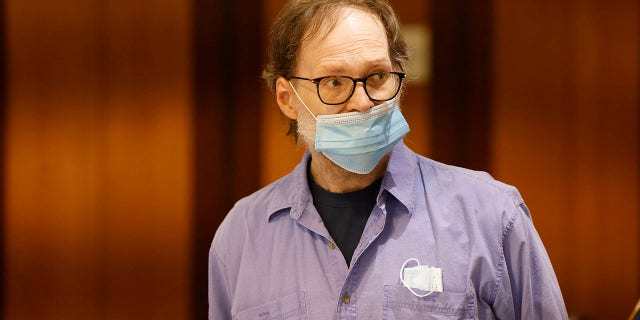 Off-camera, Foehner allegedly shot and killed Gonzalez. However, police told Fox News Digital that Foehner faces 26 counts of criminal possession of a weapon. 
In 2020, he told the New York Post, which shares common ownership with Fox News Digital, that a deteriorating hotel in his neighborhood had turned into "a flophouse" attracting criminals to the community.
"This isn't our nice little neighborhood anymore," he told the paper. "People come down the block and key a car as they pass it. Drug deals are going on in the lobby."
He complained of shootings linked to the Umbrella Hotel, which has since closed, and other quality of life issues, including people having sex in the doorway and broken glass littering the street outside.
CALIFORNIA JUDGE ROBBED OF ROLEX OUTSIDE OAKLAND COURTHOUSE, REPORT CLAIMS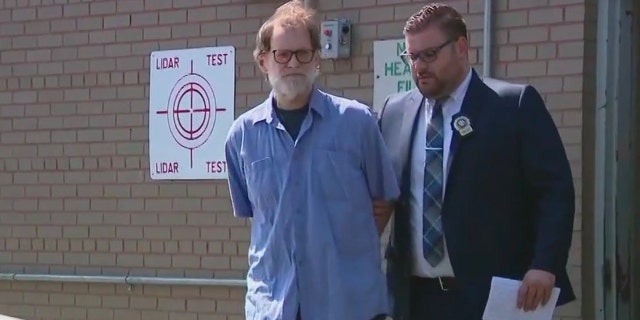 "This is not how I want my neighborhood," he told the paper in the 2020 article.
Additionally, he was worried about more than just his own neighborhood, according to the paper – allegedly telling detectives Thursday that he was carrying a handgun due to citywide struggles with violent crime.
EUNICE DWUMFOUR MURDER: NEW JERSEY POLICE ARREST MAN MONTHS AFTER SLAYING OF REPUBLICAN COUNCILWOMAN
"Last night I was carrying a firearm because of the way that the city has been in the last three years," he said, according to the Post. "I read the crime stats and I see so much crime."
After the shooting Wednesday, Foehner called 911 and remained at the scene. Gonzalez's object turned out to be a pen, FOX 5 New York reported. 
NYPD crime statistics through May 21 (Mobile users go here)
CLICK HERE TO GET THE FOX NEWS APP
New York City police statistics show robberies have declined slightly, by about 2.4%, year to date in 2023 compared to 2022. However, they're up nearly 38% from 2021.
Fox News' Emmett Jones contributed to this report.