In a blow to abortion opponents in Ohio, a fall ballot issue aimed at enshrining access to the procedure in state's constitution will not be split into two separate issues — one about abortion, and one about all other reproductive care.
In a ruling Thursday, the Ohio Supreme Court sided with the bipartisan Ohio Ballot Board over a pair of anti-abortion voters who had argued that abortion should be considered as its own question.
Justices disagreed, leaving alone proposed ballot language advanced by Ohio Physicians for Reproductive Rights and Ohioans for Reproductive Freedom. The two groups face a July 5 deadline to collect the necessary signatures to make the November ballot.
NEBRASKA LAWMAKERS ADJOURN FOR YEAR AFTER BANNING GENDER SURGERY FOR MINORS, ABORTION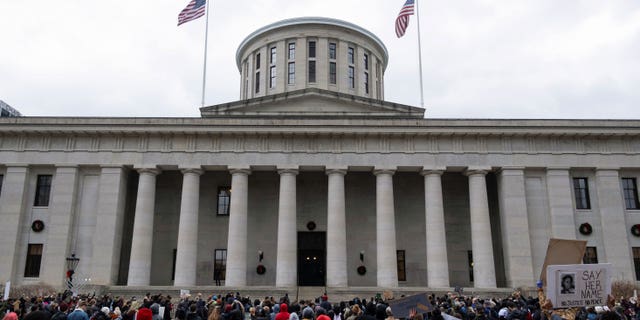 CLICK HERE TO GET THE FOX NEWS APP
The ballot board, chaired by Republican Secretary of State Frank LaRose, considered the question of whether to split the proposed question into two, and determined it regarded a single subject.