Brittany Plucas, 29, and her boyfriend will likely sleep in her car when they have to leave the Hilltop Inn on the first of June. The couple both work at a nearby restaurant, and have recently picked up second jobs at the hotel.
A month ago, Plucas says she became homeless for the first time in her life.
"There's just no housing," she said, sitting in a room just off the well-worn hotel's lobby, now a makeshift office for shelter workers. Donated clothing lay stacked on a table in the corner.
"The shelters are full, there's no housing for anyone right now, there's waiting lists up to 18 months, up to two years, up to six years," Plucas said. "The best thing that our government can do right now is to extend the housing."
Instead, Vermont is ending the last of its COVID-era hotel housing for homeless people in the coming weeks due to a lack of federal funding. Advocates and local officials warn that these people have nowhere to go and no public safety net, and fear many of the 1,800 households living for free in hotels and motels will end up homeless again.
The three area shelters run by Good Samaritan Haven in Barre are full. The organization plans to hand out camping gear to anyone leaving the hotels who wants it.
Many of those likely heading to the streets face serious headwinds.
VERMONT HOMELESS SHELTER STAFF TAKE MONTH OFF AFTER CO-WORKER KILLED
Housing advocate Brenda Siegel said there are "people on oxygen, people who have just had surgery, people in recovery, people with mental illness that has finally been stabilized."
Siegel, a former Democratic candidate for governor, estimated there are 500 to 600 children as well as single moms whose hotel housing program ends a little later, on July 1.
"This is one of the most cruel acts that our state government could perpetrate among those who struggle the most with poverty," Siegel said.
Republican Gov. Phil Scott says the program isn't the right approach to solving homelessness and wasn't meant to be a long-term solution.
Federal funding has ended and Vermont's program needs to end too, Scott told Burlington-area WCAX-TV's "You Can Quote Me."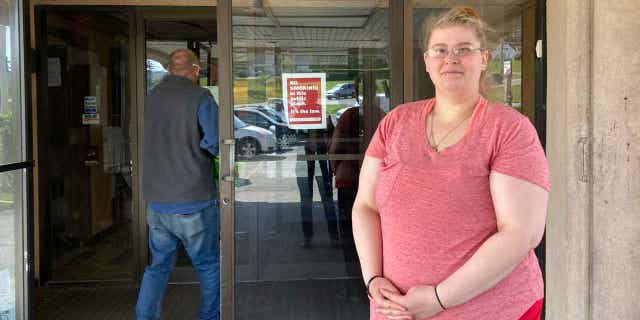 "It's costing a lot of money," the governor said Sunday. "We don't have the federal money that we've been benefiting from over the last two, three years — nor is it good for those participating."
For people with addiction or mental health issues, Scott said the hotel program "hasn't been conducive for their benefit."
Like other states and cities, Vermont expanded its emergency housing program as the pandemic raged by using relief money from Washington. Currently, 1,800 households are residing at 76 motels around the state. About 760 of those households won't be eligible for hotel housing anymore on June 1. Still others will lose their hotel rooms on July 1.
VERMONT HOMELESS SHELTER EMPLOYEE 'BUTCHERED' WITH AX BY RESIDENT: POLICE
Vermont had the second-highest rate of homelessness per capita on a single night in 2022, as calculated in a U.S. Department of Housing and Urban Development report. For every 10,000 people, California had 44 experiencing homelessness, followed by Vermont with 43 people, according to the 2022 Annual Homelessness Assessment Report to Congress.
The state Department for Children and Families has invested additional funding to expand and renovate shelters, support permanent housing, and expand homelessness prevention efforts. But plans do not always meet everyone's needs because of limited funding and resources, said Miranda Gray, deputy commissioner of the child development division.
"This is an all hands on deck moment for all of us," Gray said by email. She said government agencies and housing partners will "develop and support additional permanent and transitional housing, while community organizations, hospitals, treatment centers, municipalities and others impacted by this transition will necessarily be part of the solution and support systems."
The state has been surveying those in the hotel program to identify people it can help, Scott said, and some qualify for the Section 8 program that offers rental assistance to low-income Americans.
"They can't find the housing, so we want to be able to help them do that," the governor said.
Local officials in Montpelier, Barre and Berlin, as well as service providers and advocates, say the state hasn't done enough to create housing and help people transition out of the hotels.
Montpelier Mayor Jack McCullough said last week that his community simply doesn't have the resources to end homelessness or meet the needs of people living without housing.
CLICK HERE TO GET THE FOX NEWS APP
Amber Snay, 34, is disabled and and has lived at the Hilltop Inn since March 2022. Before that, she was in her van. She hopes to get a cheap RV and try to live in that when she leaves the hotel on July 1, but is skeptical that'll happen.
She said she thinks about taking her own life when the program ends because she cannot live outside.
"I did it before in a tent, I did it before in a van, and I won't be able to do it anymore," she said, "so if there is no place, no shelter, no program, no nothing, then I won't be able to keep my cats and they're the only thing keeping me grounded and alive."
"And I don't have good access to health care, I don't have good access to mental health care," Snay said. "I don't have it in me to do it anymore."