A bloody Mother's Day weekend in Chicago left more than two dozen people shot and multiple murdered as Mayor-elect Brandon Johnson prepares to be sworn in as the city's 57th mayor on Monday.
The violence occurred between 6 p.m. Friday and 11:59 pm. Sunday, according to Chicago police data.
In total, there were at least 21 reported shooting incidents and 27 shooting victims, which included at least six juveniles. Police said at least six people were fatally shot while one person was stabbed to death.
A 17-year-old boy was killed after gunfire erupted in the 6400 block of S. King Drive just before 6 p.m. Saturday.
CHICAGO'S NEW SOCIALIST-BACKED MAYOR TAKES OFFICE AMID RECORD-HIGH VIOLENCE, QUESTIONS OF WHAT WILL CHANGE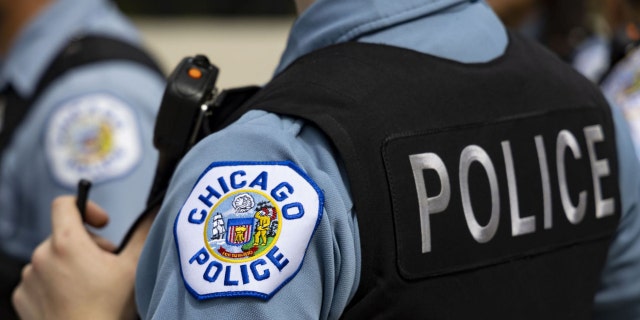 The teenager was shot in his chest, and a 16-year-old boy was shot in his right arm. Both were rushed to University of Chicago Hospital, where the 17-year-old died. The 16-year-old was last known to be in good condition, police said.
Other shooting victims included a 40-year-old man and a 13-year-old boy who were walking into a residential building in the 3300 block of W. Potomac around 7:10 p.m. Saturday. The man was shot in his right arm while the boy suffered a gunshot wound to his right leg. Both were reportedly in good condition.
In addition to gun violence, other crimes such as robberies and carjackings have plagued Chicago.
Police said that a crew of four men wielding semiautomatic weapons robbed 10 people in just 30 minutes on Sunday morning in separate incidents on West North at Springfield in Humboldt Park, FOX32 Chicago reported.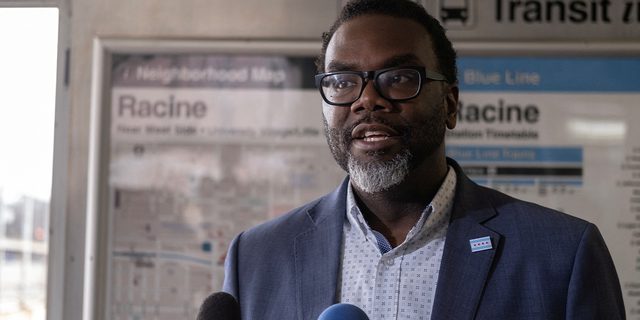 As Chicago's incoming mayor, the 47-year-old Johnson is bringing a progressive strategy toward crime.
CHICAGO'S MAYOR-ELECT BRANDON JOHNSON PROMISES TO BE 'SMART' IN FIGHT AGAINST CRIME IN THE CITY
Johnson has argued that a policing-first approach has failed and instead proposed increased mental health treatment, hiring more detectives, expanding youth jobs programs and increasing taxes on the sale of properties over $1 million to support more affordable housing.
Under outgoing Mayor Lori Lightfoot's tenure, Chicago recorded 2,784 homicides and a total of 14,681 shooting incidents, according to police data from 2019 to this month.
The number of homicides in Chicago hit a 25-year-high in 2021 with 804, according to the Chicago Police Department.
That number decreased last year while other crimes, such as carjackings and robberies, increased.
Fox News's Emma Colton and the Associated Press contributed to this report.